The Garman Ryan Esptein Collection is a beautiful and varied collection and is well worth a visit at any time. But by digging deeper into the lives and times of Jacob Epstein and his extended family back in the 1920s through to the 50s, reveals wonderful details of the social constraints of the times, as well as something of the character of Epstein himself in defying the conventions of that time.
Jo Digger, Head of Collections at Walsall New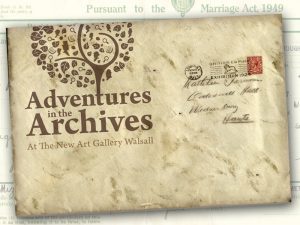 Art Gallery has asked Two Thirds Design once again to work with her on a series of interactives/resources which gives the user the role of detective as they explore through the letters, photographs and diaries the lives of the family members.
This project is being rolled-out over the summer.
For more information visit:
www.thenewartgallerywalsall.org.uk