FREE Therapeutic Activity – Supporting children's mental health in schools
We've been thinking of all the children who might be returning to school over the next few days and weeks, as well as all the children who have been at school since lockdown began.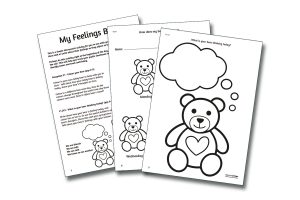 So we've designed a simple therapeutic activity for you to use with your pupils, to help them talk or write about their feelings.
Please download them print them off and use them as many times as you like, and feel free to forward them onto colleagues.
We'd love to know if they have helped, tag us @twothirdsdesign  #WelcomeBackWeHaveMissedYou #MyFeelingsBear
Take care and stay safe xx
Gill and Carly