Children's Waiting Room – Our Personal Donation 
We are very proud of our donated wall graphics to Russell's Hall Paediatric Assessment Unit (@teampaeds), so thought you might want to see them too… keep scrolling…
Carly had a fare few trips to Russell's Hall over the last year with her son and is forever grateful for the treatment he received in the middle of this pandemic. #ThankYouNHS
Whilst there, she could see how our design services could really help the children's ward, and so as a thank you we have donated these displays to the PAU.
It has been fantastic to hear the feedback from staff already, in particular the comments from the play specialists, regarding how they will be able to use the display as a distraction technique with the patients. We hope the children enjoy reading the fun facts and finding the hidden #NHSHereos rainbow fish.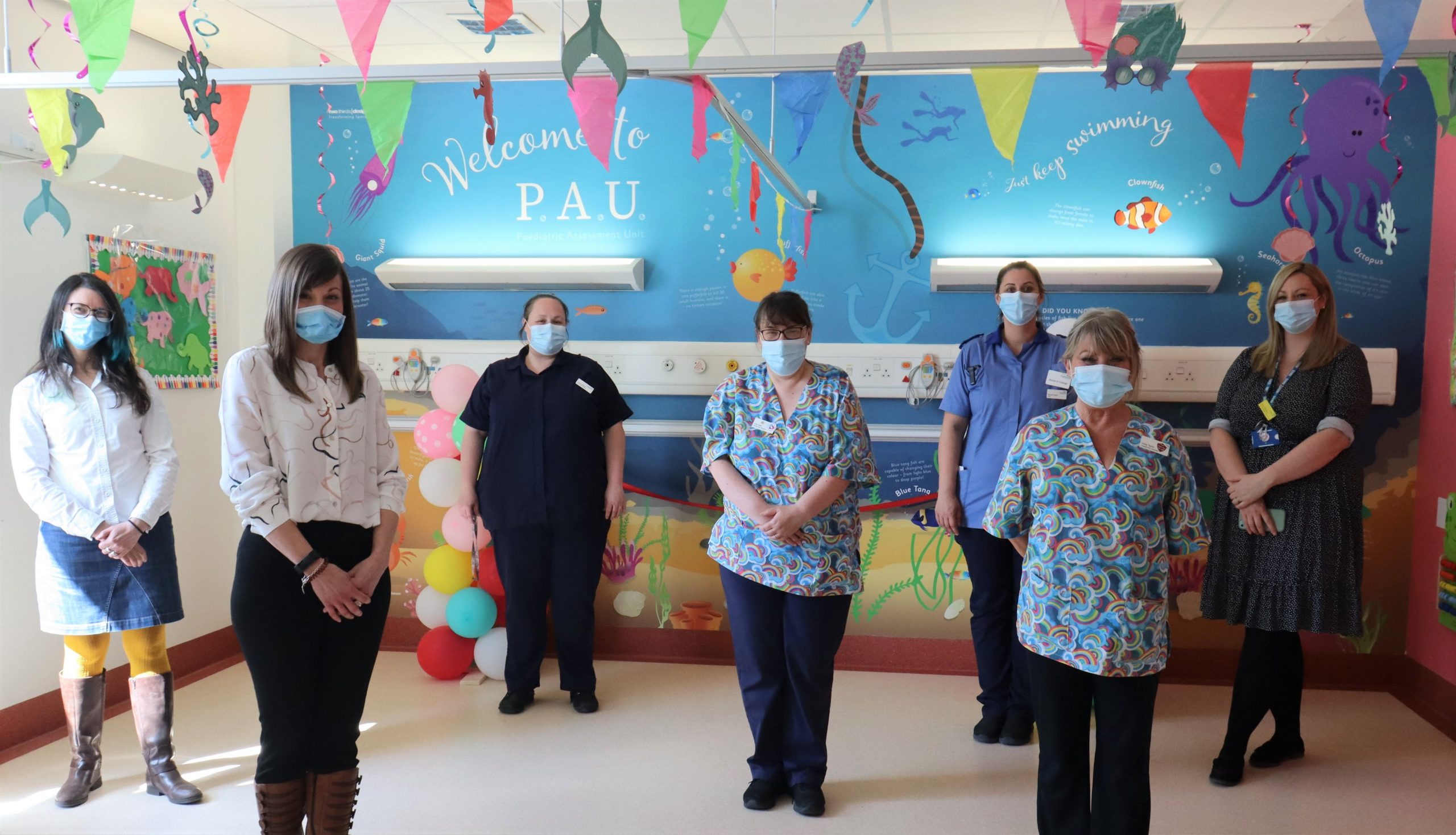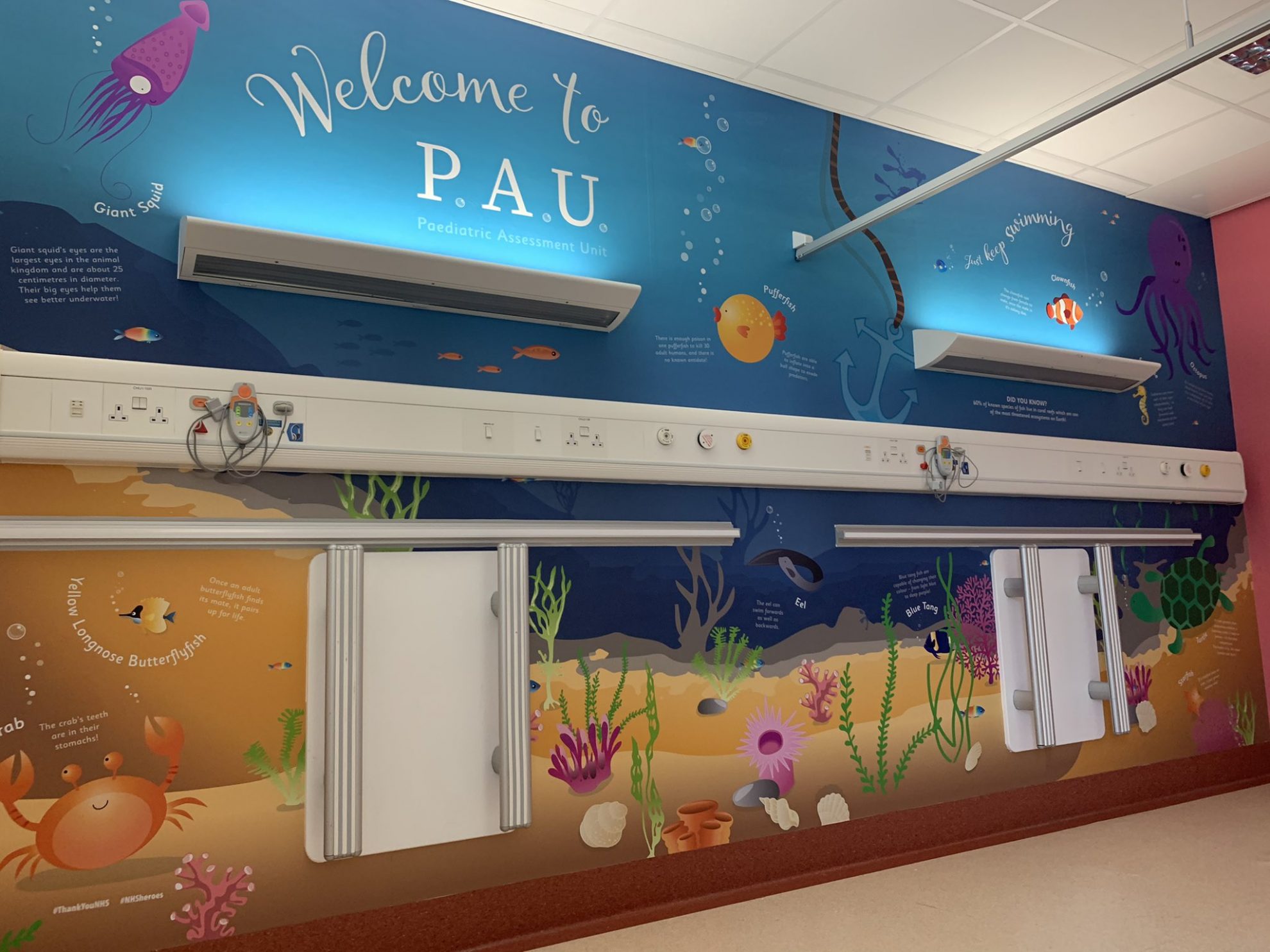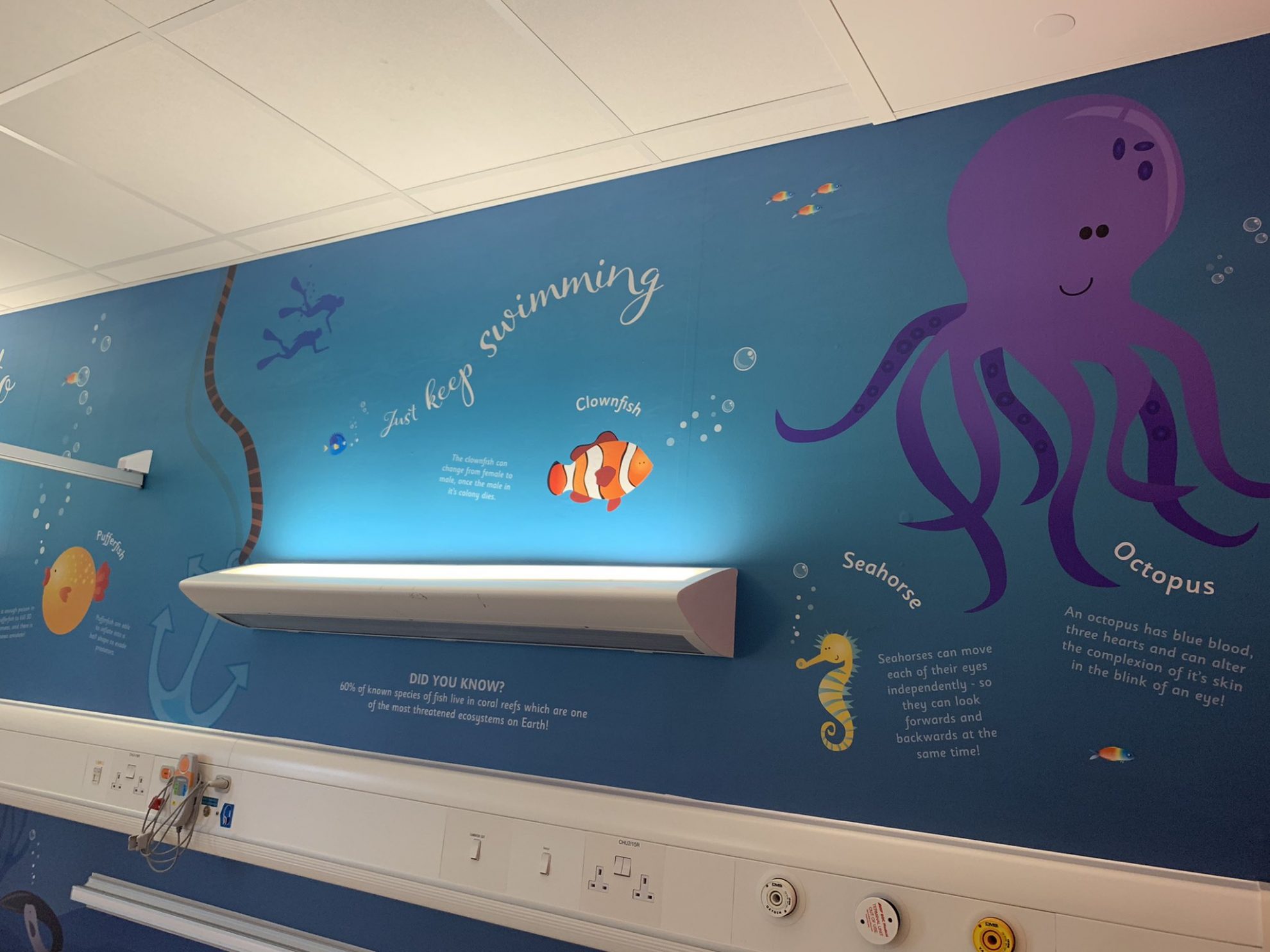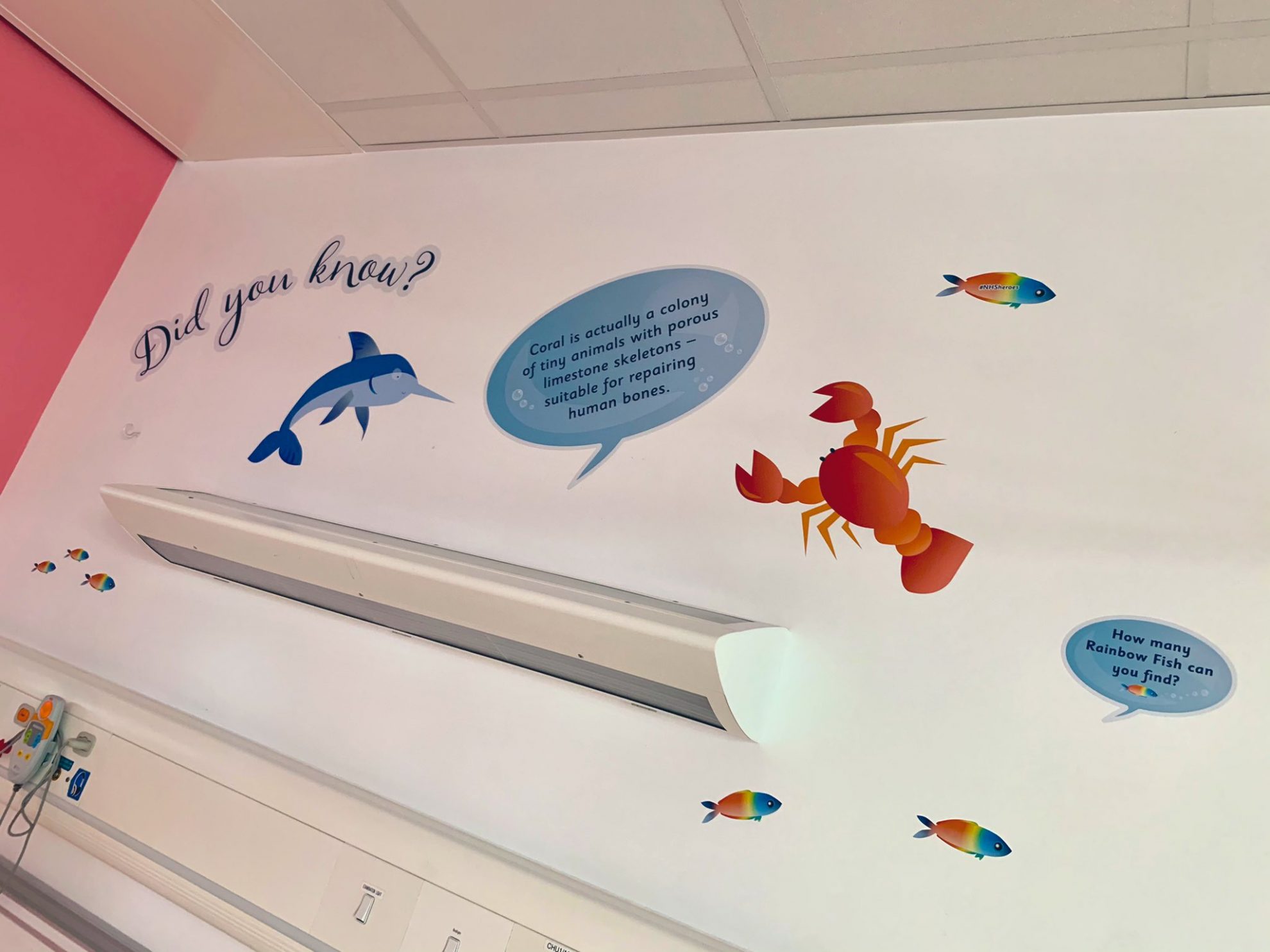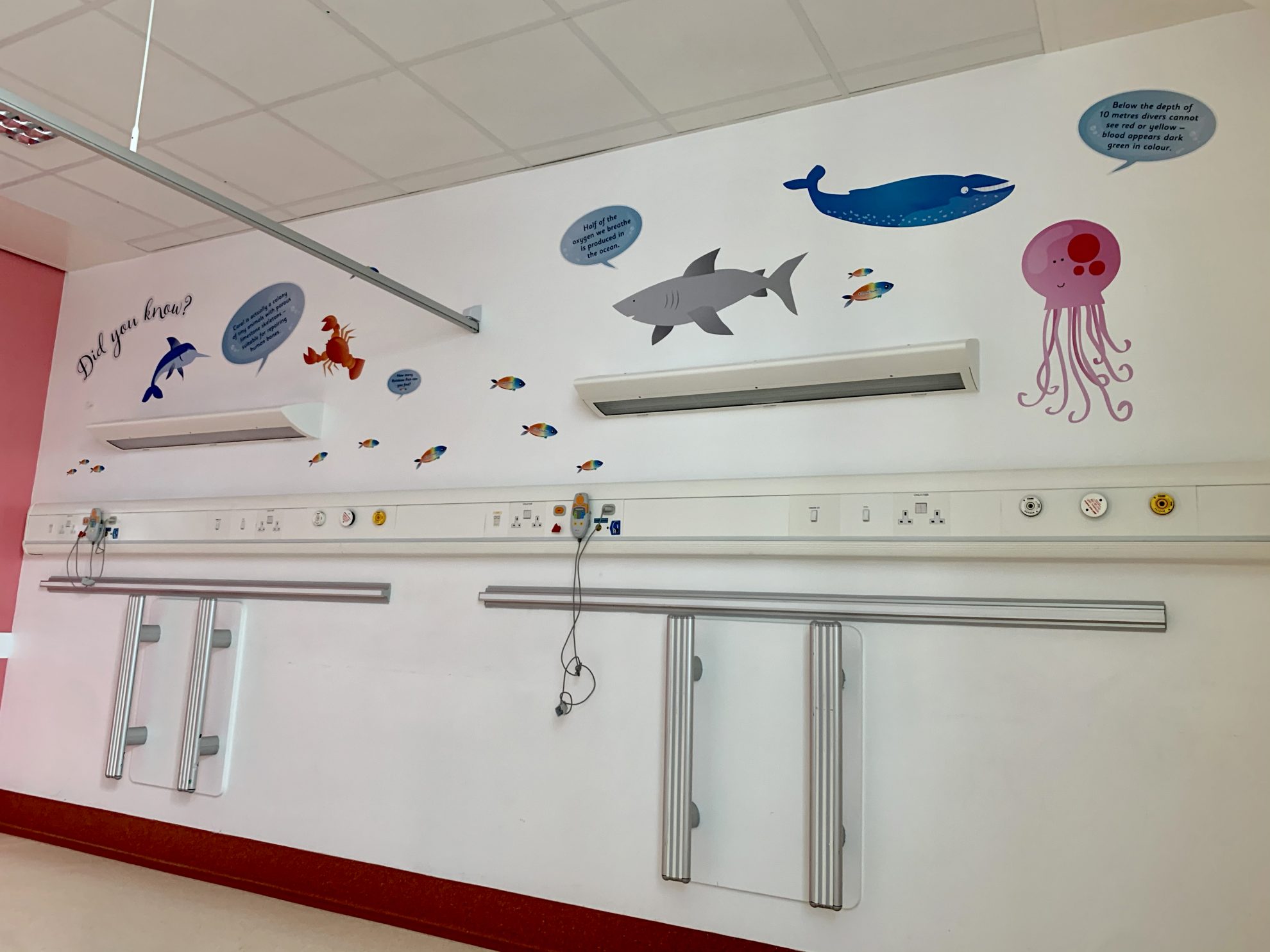 Transforming spaces is our passion – it's at the heart of all we do.
We truly believe in the power of beautiful and calming surroundings and its positive impact on mental health, wellbeing and healing.
We love developing designs that educate, inform and make a difference.
It really has been a pleasure to support the NHS.